Reel
LivOn Labs - Maksim Chmerkovskiy
Working with Maksim was a great experience, he is a very talented dancer and incredibly strong athlete. I feel a great appreciation for his athleticism and his professionalism. It's been a treat to work with so many talented athletes in my career!
Cleary Bikes - 4-Year Old Julian takes his Dad for a Ride on his Cleary Bike
My favorite kids bikes are Cleary Bikes! I had the great privilege to film many video for Cleary and honored to work with Julian on this project.
Avex - Ultra Running with Jax Mariash Koudele
Jax can run!  We were lucky to shoot in some outrageously beautiful locations and we had Jax running for two days straight.  I think she logged 20 miles keeping track with her GPS watch...  I've never seen anyone with so much energy!  If you ever make it to Park City, Utah or Hood River, OR check out herSTOKED Roasters + Coffeehouse.
Columbia Sportswear - 
I Am #OMNITEN' Trailer
Avex - Skiing with Angel Collinson
Altrient-C Responsibility
Kids Who Rip Teaser - Produced & Created by Rod Parmenter
Altrient C - Skateboard with Sky Siljeg and Mark Conahan
Altrient - Cheryl Brost
Altrient - Boxer
Kiteboarding with Jason Slezak
AVEX Whitewater Kayak
AERIAL
The Toy Gun Conspiracy - Everest
Kindred Soul Pete Muller Music Video
AVEX Ski
The Muse Pete Muller Music Video
AVEX Mountain Bike
Creating visual stories connecting with your clients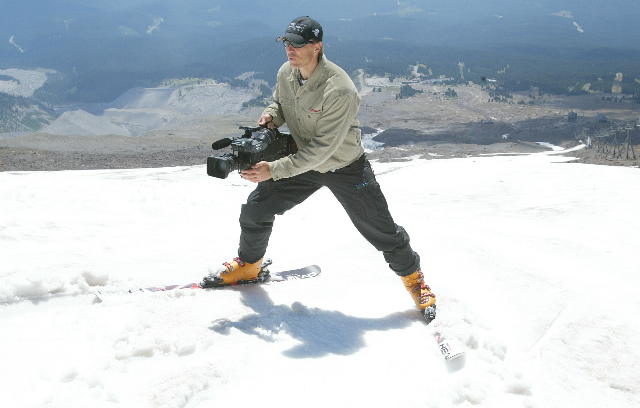 For over 30 years Rod has produced and directed commercials, documentaries, and corporate films, focusing primarily on action sports, health and lifestyle.
Rod's ski career took off in his early teens and he found himself alongside amazing creatives such as Warren Miller while being filmed for Deep and Steep. This moment had a lasting impact on the direction his life was going to take.  The realization that he could combine his love of photography with his love of the outdoors.  Rod has the ability to shoot in extreme conditions while keeping up with the most active of athletes.  
The list of projects and clients Rod has produced video for is long and distinguished including, but not limited to, Columbia Sportswear, CNN Travel Network, Hewlett Packard, Climate Central, LivOn Labs, Red Bull, Nike and Avex.
Contact: rod.parmenter@gmail.com